Follow the directions below to apply for one of our listed rentals:
1. Find the property you are interested in on our Rental Search page and click on the picture or title for details.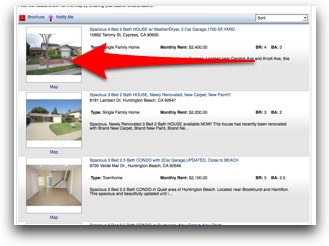 2. Click Apply Online to be taken to the application for this rental property.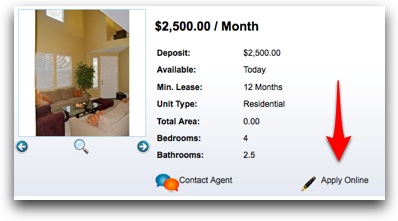 3. Complete and submit the application form and we will contact you!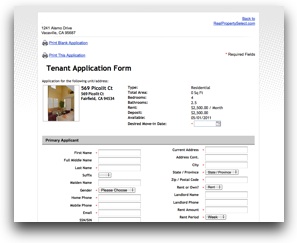 Rental Application Requirements
EACH ITEM LISTED BELOW IS NEEDED TO BEGIN AND COMPLETE THE APPLICATION PROCESS – INCOMPLETE APPLICATIONS ARE NOT ABLE TO BE PROCESSED AND WILL NOT BE ACCEPTED
Thank you for choosing a Real Property Management home.
1. Please complete one application for each adult(18yrs+)
2. Complete each application fully and legibly. (We pull full credit/criminal. We do not accept outside reports).
3. Submit your application(s) and application fee of $50 for the first adult and $50 for each additional adult. Exact cash, check or online at www.paylease.com (18 years and older) with the following:
- Two years rental/residence history with current Landlords name and phone number for each adult applicant(s); please indicate if you are the property owner.
- A current pay stub(s)/proof of income for each adult applicant(s). If self-employed please provide W2 or last year tax returns.
- A copy of a photo ID for each adult applicant.


Once approved:
1. You will be called regarding your move-in costs: All initial funds must be inthe form of a cashier'scheck or money orderas we do not accept personal checks or cash for initial funds.
Please bring any missing documents
- Rent (is pro-rated for move-in date if the date is after the first of the month)
- Security Deposit
- Administration fee
- Pet Deposit per pet (if applicable)
- Please bring utility account numbers to your key exchange/move-in appointment or send them sooner (for electric, gas and water .
If you have any questions, please don't hesitate to contact us by phone or email (see below) or you may go to our website at www.realpropertypbc.com Thank you!
Real Property Management Palm Beach County
5730 Corporate Way, Ste.120, West Palm Beach, FL 33407
Phone:561-252-7363 Fax:561-246-4505 This e-mail address is being protected from spambots. You need JavaScript enabled to view it This e-mail address is being protected from spambots. You need JavaScript enabled to view it
This e-mail address is being protected from spambots. You need JavaScript enabled to view it